Mission
Maximize executive leadership skills, team dynamics, board design and governance to enhance performance and profitable growth.
Core Values
Client Trust
Quality Service
Effective Collaboration
Build Relationships
Exceed Expectations
Experience
At Jeanne Reaves Consulting, we specialize in coaching executives in a variety of industries. As a certified Personality Consultant, Jeanne employs technology and techniques to help clients understand their executive teams' unique abilities, maximize their productivity and manage them more effectively to enhance earnings.
Jeanne was the CEO of River City Bank for a decade; under Jeanne's leadership, the bank's assets grew to one billion dollars, making River City the largest locally-owned bank in the Central Valley. Equally adept in the board room and the break room, Jeanne fosters a familial company culture. She personally demonstrated that every employee, regardless of position, was valued as a contributor. Following her example, the bank became a respected leader in sound business practices and in Sacramento's philanthropic community.
Watch this quick video to learn more about how Jeanne Reaves can help you maximize your business potential:

Our Founder
Jeanne Reaves
President / CEO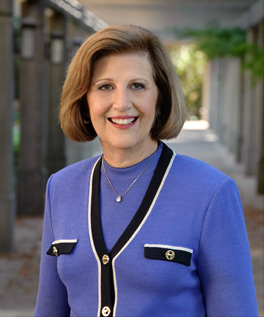 Jeanne has proven over and over how to lead companies to overcome huge business hurdles.
Her accomplishments and prominence in corporate and nonprofit sectors have been widely recognized and honored. Named one of Sacramento Magazine's "Fifty Most Powerful People" and honored by the Sacramento Metro Chamber as "Sacramentan of the Year" in 2009, Jeanne draws upon her vast business talents to help many organizations succeed.
Jeanne served as President and CEO of River City Bank, one of Sacramento's largest locally-owned banks, for more than a decade, and continues to serve as Chair and Board Member of numerous organizations.
Professional Affiliations
Community Involvement
Awards and Honors
2010 – NAOP Woman of the Year Roast
2009 – Sacramento Metro Chamber Sacramentan of the Year
2008 – People Helping People Leadership Award
2006 – Sacramento Magazine's 50 Most Powerful People
2006 – United Cerebral Palsy Humanitarian of the Year Award
2005 – Junior Achievement Hall of Fame Inductee
2005 – Association of Fundraising Professionals "Outstanding Volunteer Fundraiser"
2005 – National Association of Fundraising Professionals – Honorable Mention
2004 – Junior Achievement Fame Award
2004 – Sacramento Metro Chamber "Business Woman of the Year"
2004 – CREW (Commercial R/E Women) Honor Award
2003 – American Heart Association Community Leadership Award
2002 – Sutter Health "White Coat Award"
2001 – Juvenile Diabetes Regional Foundation "Dream Maker Award"
2000 – Sacramento Business Journal's "Women Who Mean Business Award"
1999 – Girl Scout Role Model of the Year
1998 – National Association of Women Business Owners – OWL (Outstanding Women Leaders) Award and Executive Woman Award
Special Events
Evaluator for County of Sacramento in selection of development and equity partner for reuse of Mather and McClellan Air Force Bases
Community Services Planning Council People Helping People Awards – Chair
Sacramento City and County 10 Year Plan to End Chronic Homelessness – Chair
WIND Youth Services Gala – Chair
American Heart Association Heart Ball and Annual Health Seminar/Luncheon – Chair
American Cancer Society Baron's Ball – Honorary Chair
Cottage Housing, Inc. Beacon of Hope – Chair
Make-A-Wish Foundation Twilight Walk – Honorary Chair
Aerospace Museum of California BBQ on the Ramp – Honorary Chair
UCP Humanitarian of the Year – Committee Co-Chair