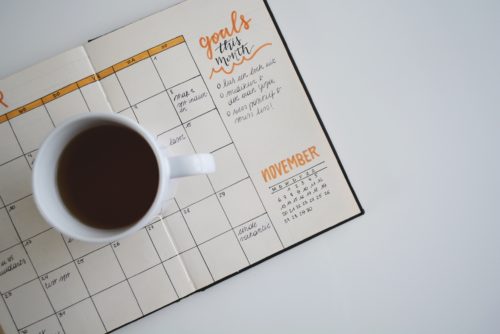 2019 is nearly here. Like most, you're probably reflecting on this last year – both professionally and personally – trying to determine what worked, what didn't and what you want to focus on moving forward.
The beauty of a new year is a fresh start. But candidly speaking, that fresh start and the new resolutions you just made can quickly lose steam. After all, more than 40 percent of all resolutions fail after one month. So, whether you're struggling to identify new goals, or are tired of spinning your wheels without ever seeing real results, it's time to take action.
Here are four things to evaluate about your business now, so that you can effectively plan and set goals for 2019.
#1: Routine
Why does your routine matter? The answer to this is simple: once you have identified your routine, other things typically fall into place. Take an account of your daily activities both at home and in the office. What does your morning look like? What are the key activities you perform everyday?
Your routine directly correlates to your success because your business cannot perform at its best if you aren't. The more efficient your routine is, the more you'll realize how you have control over your time and activities.
Routine is also important because it creates a consistent, solid foundation at work. As an example, as much as you can, don't compromise standing team meetings. Keep those meetings scheduled on a regular day and time that works for the entire team.
The takeaway question: What's your routine, and has that routine been working for you?
#2: Automation
Here's the beauty of automating certain tasks: it reduces the number of decisions you have to make every day, and allows you to focus on the most important aspects of your business. Take stock of the things you're doing multiple times a day. Is that process working for you? What if those things were not daily tasks? Could you be more successful?
Depending on the size of your business, there are a number of tasks you may still choose to do manually. Are you still doing payroll? If so, automate it. Are you still creating the employee schedules? If so, consider automating this process. The more you can simplify, the more mental space you can free up, giving your productivity a boost.
The takeaway question: Are there manual, daily tasks that could be automated to simply your daily routine?
#3: Inspiration
As leaders we want to be inspiring. After all, an inspiring leader has an engaged, motivated and performing team. Hard work, open communication and regular check-ins with your team goes a long way to helping them work together effectively.
Investing in your employees is critical, so now is the time to determine what it is that engages and motivates your team.
The takeaway question: How do you inspire others?
#4: Performance
While we would encourage you to continually evaluate your process and performance throughout the year, really focus on this step. What did you learn this year? What were your wins? How about your losses? In order to excel, how can you raise the bar in 2019?
When it comes to performance, it's important to consider what you've learned in the past year, to keep the good and toss the bad.
The takeaway question: How do you continue to strive for success?
In Closing
As you evaluate the year you just had, don't forget to set SMART (specific, measurable, attainable, realistic and timely) goals. The process we've outlined in this post can and should be repeated throughout the year, and not just at the end of this year! Continually checking in with yourself, and evaluating your business, will only yield positive results.
Have a question about this process? Or, how to set SMART goals? Contact us today; we'd love to help!