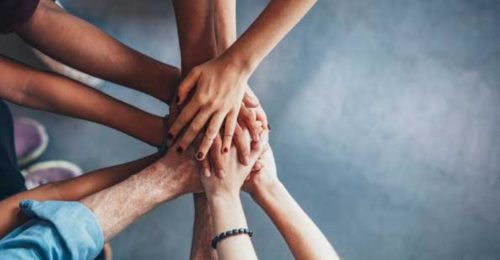 As a CEO or partner, it's not easy to build a great, high-performing team. It takes a strong leader to establish standards of performance, and work to ensure that your team will perform at or above those standards.
While your team can possess all the skills needed to perform their job, there are two critical components required to lay the foundation for optimum levels of success: communication and team profiles.
Why?
For starters, research tells us that 80 percent of an individual's contribution to the workplace is communication. Communication serves two critical functions for every organization. First, it's how information is disseminated so tasks can be completed, and second it builds relationships and trust.
Next to strong communication skills, are the personalities of your team members. Before hiring a prospective employee, we always recommend having them profiled. A profile will help you learn how they may fit into your culture should you hire them, and help understand how their presence may enrich your team. We know that hiring the right people, or having the right people on the bus, is the key to being successful. This is why we find team profiles to be such a valuable resource. It will help you understand who your team members are, and who a prospect is as well.
What Does It Mean To Have A High-Performing Team?
Now that we have identified the foundation for success, how can we ensure our team is effective? Here's the short answer: a high-performing team consists of people with different, but complementary knowledge skill sets. This means that every person brings a specialty or certain expertise that contributes to the overall success of the company.
How Can The Team Navigate Conflict And Rebuild Trust?
One of our favorite books, The Five Dysfunctions Of A Team written by Patrick Lencioni, describes the pitfalls that a team faces as they learn to work together. The foundation of effective teams referenced in the book's title is an absence of trust. If two team members can't trust each other, communication between them often shuts down, which severely impacts the necessary interactions between them.
This is not to say that all workplace conflict is negative. In fact, a healthy disagreement can spark new and innovative ideas, as well as growth. Healthy conflict demonstrates that the team can come together, discuss different ideas and challenge one another. Keep in mind that everyone is entitled to an opinion. It's only if there is no resolution or compromise reached when production slows, communication breaks down and the bottom line suffers.
There are a multitude of complex, sensitive, and stressful issues that confront CEOs, but none consumes as much time, or generates as much anxiety, as dealing with a team or an executive leader failing to perform. Early warning signs can often be dismissed or overlooked, and by the time the problem starts to reach crisis proportions, the CEO has become deeply invested in trying to make things work. He or she procrastinates, grasping at one flawed excuse after another, and sadly the cost of inaction mounts daily. This will ultimately result in poor leadership and loss of trust among the team. Don't let this be you. Know when to take action, and adhere to your performance standards. This is what will set the bar for strong leadership.
At  Jeanne Reaves Consulting, we offer a plethora of services that can help you build an effective team. We can assist you in executive communication training, profile your team, or profile prospect employees. Additionally, we offer leadership coaching for executive leaders. Sound like we can help?  Contact us, today!