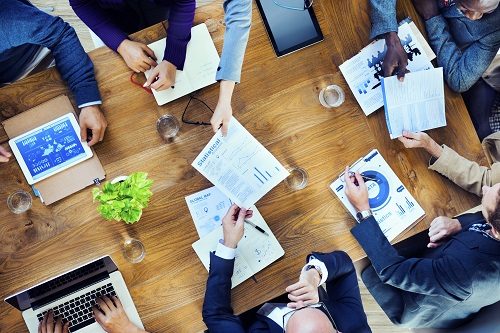 2020 was the year many of us could never have anticipated. The pandemic left nothing untouched, including how business was conducted. To meet the changing climate, a majority of companies shifted to a remote workplace and when it first began morale was high. Companies were reporting an increase in production, employees were enjoying the flexibility, and trainings and meetings were successfully taking place on remote platforms. But as the months continued, and with no end in sight to the pandemic, working from home became increasingly more challenging.
Moving into 2021, companies will need to continue to adapt to a rapidly changing climate and to meet consumer needs. For organizations to prosper and ultimately be successful, strategic and marketing planning will be one of the top strategies every company should prioritize this year. Whether your organization is planning to bring staff back to the office, or continue to embrace a remote workplace culture, organizational strategic planning is critical to clearly communicate priority decisions for both the business and the employees.
To read the full article, please hop on over to HR Tech Outlook Magazine.
Interested in our strategic planning services? Your first consultation is free, so please send us an email to get started!