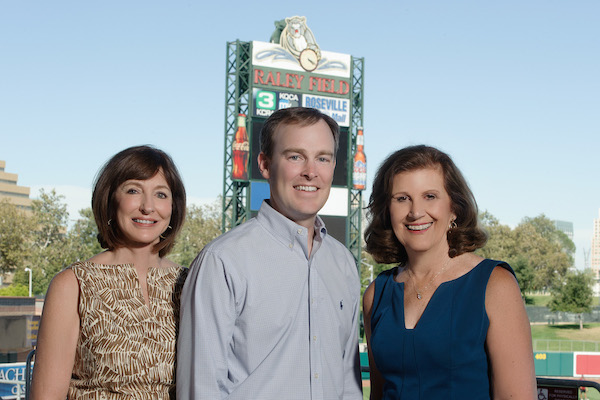 "Jeanne's experience and knowledge with strategic planning gave us the tools to move our family driven business forward. We couldn't have made the same progress in our business plans without a leader like Jeanne to help us build a customized strategic plan" – Sacramento River Cats CEO Susan Savage
Strategic Planning is not just an exercise to be done because others do it or you do it but don't follow through – it is the means to success. A number of quantifiable studies have been conducted in recent years, which validates that a comprehensive strategic plan affects quality performance in heightened operating ratios, increased market share and an excellent return on investment.
There are many many books written about Strategic Planning and some are effective guides while others totally miss the mark. Strategic Planning is a means in which you review your objectives and then state what is needed to achieve the objectives. Forbes published 5 steps to a strategic plan, which I strongly believe, should be implemented.
Determine where you are. Some people see themselves how they WANT to see themselves, not how they actually appear to others.
Identify what's important. Focus on where you want to take your organization over time. This sets the direction of the enterprise long term and clearly defines the mission (markets, customers, products, etc.) and vision (conceptualization of what your organization's future should or could be).
Define what you must achieve. Define the expected objectives that clearly state what your organization must achieve to address the priority issues.
Determine who is accountable. This is how you're going to get to where you want to go. Strategies, action plans and budgets are all steps in the process that will effectively communicate how you will allocate your time, resources and expenses to address the priority issues and achieve the defined objectives.
Review. Review. Review. It's not over. It's never over. To ensure the plan performs as designed, you must hold regularly scheduled formal reviews of the process and refine as necessary. We suggest at least once a quarter.
To assist in assessing your company in contrast to your competitors and in setting quality strategies, a SWOT analysis (Strengths and, Weaknesses which relate to internal factors, in addition to Opportunities and Threats which relate to external factors) should be performed. This analysis will depict your internal strengths and weaknesses and your external opportunities and threats. Goals and objectives are established through the SWOT analysis. A facilitated Strategic Planning Session should be performed along with a complimentary budget to drive the board and staff in a desired direction to meet a shared vision.
For an effective strategic planning session for your company – or personally – contact us >>